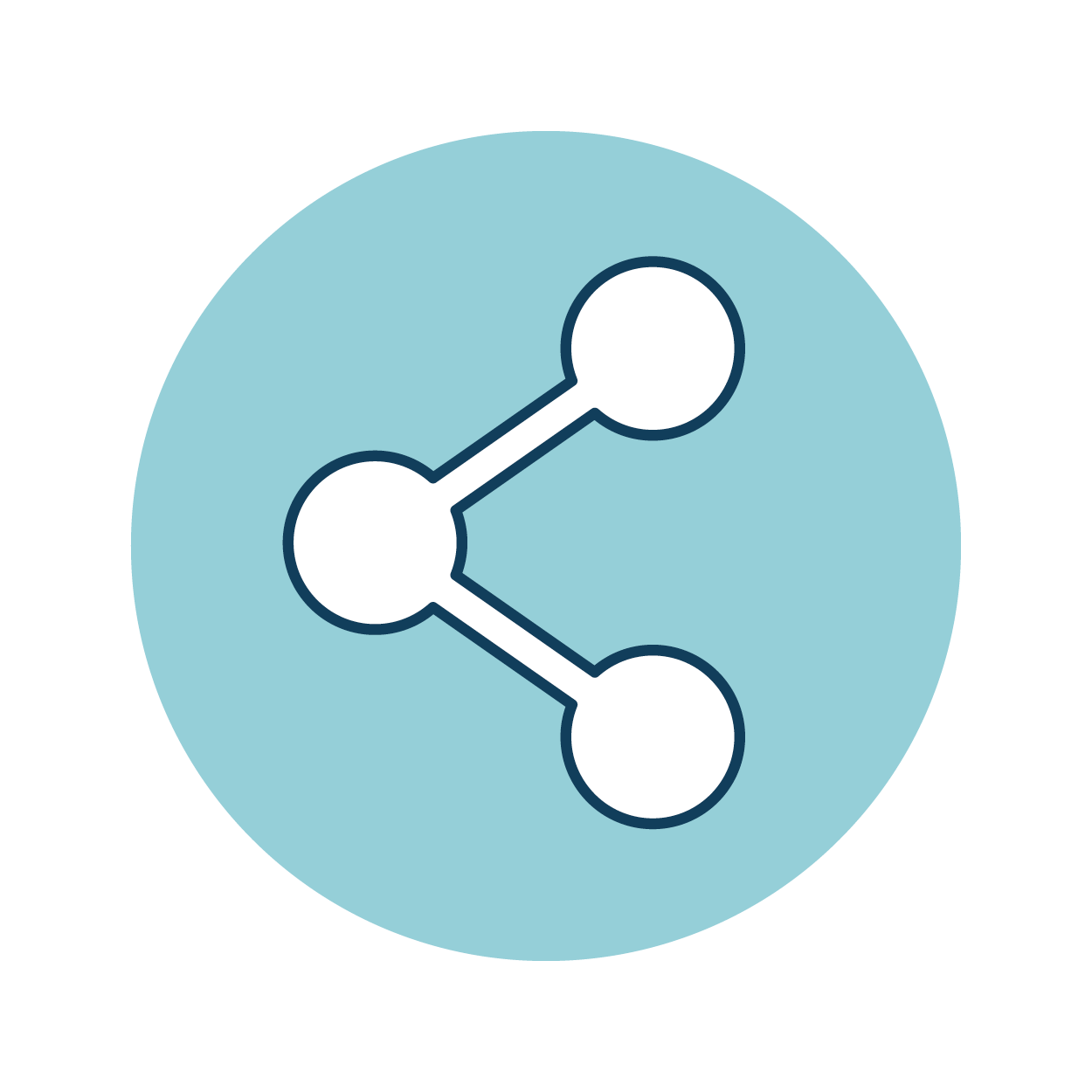 THE MATERIAL CONTAINED IN THIS ARTICLE IS PROVIDED FOR GENERAL INFORMATION PURPOSES ONLY AND DOES NOT CONSTITUTE PROFESSIONAL ADVICE.LANDMARK HOME WARRANTY DOES NOT PURPORT TO BE A SUBJECT MATTER EXPERT WITH REGARD TO THIS MATERIAL, AND YOU SHOULD CONDUCT YOUR OWN RESEARCH AND/OR SEEK THE ADVICE OF APPROPRIATELY QUALIFIED PROFESSIONALS WITH REGARD TO YOUR SPECIFIC CIRCUMSTANCES BEFORE YOU TAKE ACTION. LANDMARK HOME WARRANTY ASSUMES NO RESPONSIBILITY, AND SPECIFICALLY DISCLAIMS ALL LIABILITY, FOR YOUR USE OF ANY AND ALL INFORMATION CONTAINED HEREIN.
---
When you think of your HVAC system, you might think of the bulky air conditioners that sit outside your home or the furnace in your basement. You might even think about the vents in your bedroom, living room, or kitchen. But have you ever stopped to think about the metal channels that connect your air conditioner and furnace to those vents? These metal channels are called the ductwork, and it forms an integral part of your HVAC system.
In this article, we're going to go through the main parts of your HVAC system's ductwork, how they work, and when (and why!) they may need to be replaced.
What Are the Main Parts of Your HVAC Ductwork and How Do They Work?
There are several HVAC duct components that make up your HVAC system. Here are some of the main parts:
Ducts (Pipes and Trunks)
The duct pipes and trunks in your home and made of several different components. Simply put, the duct pipes and trunks are the main channels that connect to the air handler and provide a conduit for warmed or cooled air to be blown throughout your home. The duct trunk is the large main trunk, while the duct pipes connect that trunk to each room of your home.
Most of the time, these trunks and pipes are made of galvanized steel but, for places where your walls need a more bendable option, flexible aluminum can also be used. This aluminum is generally called flex piping in ductwork.
Besides the trunk and pipes, there are other ducts that bring air into very specific places within the home. For example, a tall, thin, vertical duct pipe is called a stack, which allows air to be blown vertically through a thin wall. Stack heads are found at the end of this type of duct pipes.
Duct Transitions
Obviously, these ducts need to be connected according to the shape of the home if your HVAC system is to work efficiently. There isn't a one-size-fits-all approach to HVAC systems, so these duct trunks and pipes must be connected using duct transitions.
Duct trunks and pipes can be connected by take offs, turning vanes, cleats, and other specialized connectors and can also end with angled boots. These elements work together to create pathways through your home that bring comfortable air into your living spaces.
Plenum
A plenum is essentially a large box that stores air for the HVAC system and that is connected to the various ducts. There are usually two plenums of your HVAC system's ductwork; the supply plenum and the return plenum. The HVAC system will fill the supply plenum with heated or cooled air, which then is sent through the ductwork of the system. When this heated or cooled air enters a room, it pushes the already-present air out of the room into another set of ducts. These ducts deliver this returned air to the return plenum. Depending on your HVAC system, the returned air is then either funneled outside through a flue or filtered and sent back through the heating and cooling process.
Flues
Flues bring air outside. Generally, these are found in HVAC systems were noxious fumes are created through the heating or cooling process. These gasses are vented outdoors through the flues. If your return plenum does not recycle returned air, it might be vented outside through a flue.
Refrigerant Lines
The refrigerant lines inside the HVAC system bring refrigerant into the compressors. This refrigerant allows your HVAC system to cool or heat your air.
Air Handler
The air handler in the HVAC system is where the blower fan and filter are located. The blower fan moves the air through the ductwork. The air handler also may include the heating or cooling coils.
Drain Pans and Lines
HVAC systems are designed to heat or cool the air, but they usually dehumidify the air as well. That means that condensation can build up within the system, which is why drain pans exist. They take the water that has been created during the heating or cooling process and drain it using the drain lines outside of your home. Without drain pans in your ductwork, you would end up having rust or mold inside your home.
When Should You Have Your HVAC Ductwork Repaired or Replaced?
Most ductwork lasts between 10 to 15 years, depending on the maintenance of your HVAC system. (Make sure you are taking care of your HVAC system by changing your filter at least every three months! For more tips on HVAC maintenance go here.) If your HVAC ductwork is over 10-15 years old, you may want to call a HVAC technician to see if there are any improvements that you can make to improve its efficiency. You may need to patch some leaks to improve effectiveness and air quality.
Does My HVAC Ductwork Need to Be Replaced When I Replace My Air Conditioner?
There is a time when you will need to at least replace a few parts of your HVAC system, especially if you are getting a completely new furnace or air conditioning unit. Many times, newer models of furnaces and air conditioning units don't have components that match up with your duct work. If this is the case, you may need to replace certain parts of the ductwork, even if they are in reasonable condition, because mismatched systems can cause your new unit to work harder than it needs to and fail prematurely.
How Does a Home Warranty Help with HVAC Ductwork Modifications?
If you have a home warranty and your HVAC system needs to be repaired or replaced, you may end up having to replace parts of the ductwork as well! Otherwise, your system and ductwork may be mismatched.
Luckily, with a Landmark home warranty, HVAC modifications are included in your coverage. Landmark pays up to $500 in modifications on air handling transitions; plenums; duct transitions; flues; flex piping; refrigerant lines; drain pans and lines; and the indoor electrical system if any of those need to be replaced in conjunction with a repair or replacement of your HVAC unit. This can be a huge help for most homeowners, who don't realize that when the furnace or air conditioner needs to be repaired or replaced, the rest of the system could be affected.
If you have an HVAC system and you want to protect it with a home warranty through Landmark, get a quote today to see how little it costs to get your home's systems and appliances protected from expensive repairs and replacements.
HVAC Articles
How does your air conditioner work? What can you do to make sure your HVAC system keeps running for its entire lifespan? These articles will help answer your questions about the heating and cooling systems in your home
Subscribe to our Resources Newsletter
Don't miss out on our monthly newsletter! Sign up to get tips on everything about home ownership, from maintenance tips to home selling advice delivered to your email once a month.
Get a Free Home Warranty Quote!
Input your information and get a free, personalized home warranty quote. You can customize the coverage and pricing to fit your needs. Experience what over 70,000 homeowners already know: A Landmark Home Warranty helps provide protection for your home and budget!